Vertical Fire Pump XBD-L
Find more details here
Product Overview
Vertical Single Stage Electric Fire Pumps XBD-L

XBD electric fire pumps are a kind of new type fire products researched and developed in full compliance with the state issued-newly standard of GB6245-2006 "Fire pump", according to the end-user's practical needs and special using requirements. The inspection of the state fire equipment quality supervising center shows its all kinds of performance indexes are up to or over the standard's requirements and it earned the certificate for fire state products.
Product Structure
1. Vertical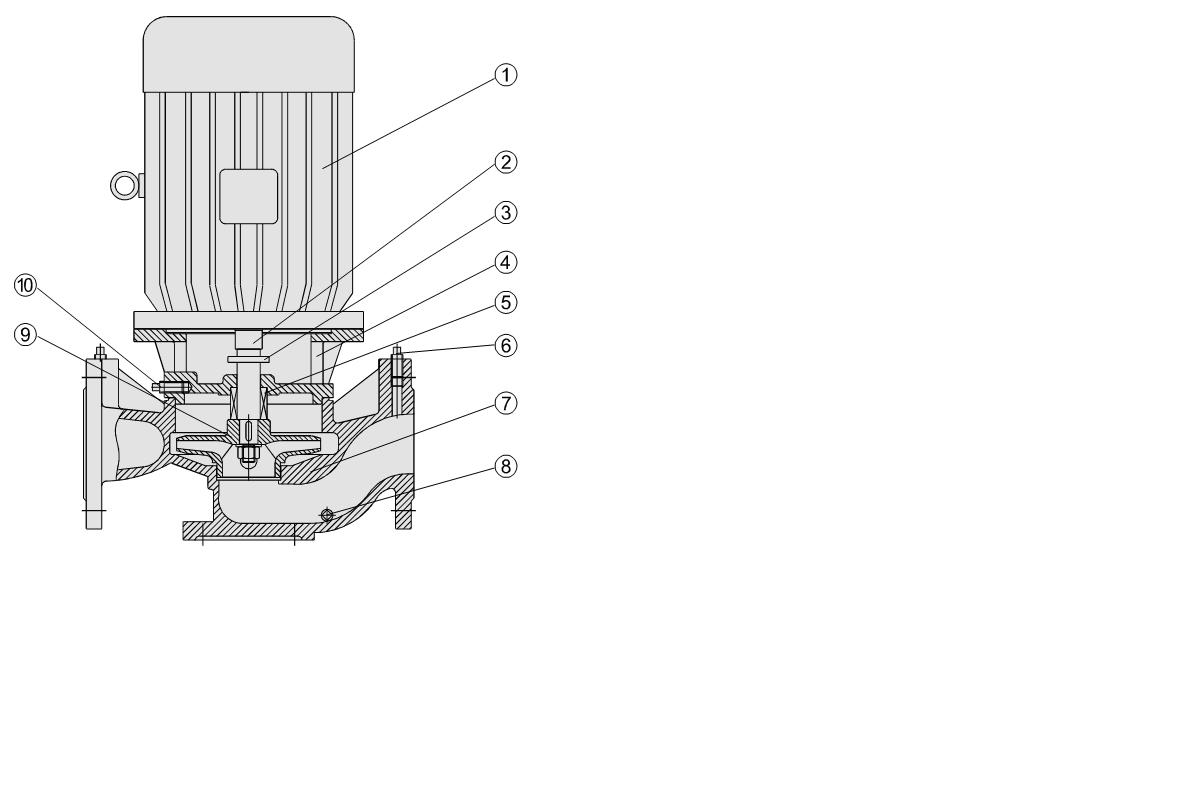 1. Y/Y2 Series Motor: the driving part of pump, with a close- coupled type.
2. Pump Shaft: coaxial with motor and high concentricity to enable pump operating without noise and vibration.
3. Water Deflector: to avoid water entering motor due to leakage at seal.
4. Pump Cover: elaborately designed of sharing the same end cover with motor, shortened axial dimensions and simple structure.
5. Mechanical Seal: made of stainless steel, tungsten carbide, fluorine rubber and etc, for outstanding sealing, durable service life and leak-tightness.
6. Pressure Plug: to mount pressure gauge to monitor the normal operation of pump.
7. Pump Body: to lower the velocity of flow, making velocity energy into pressure energy
8. Drain Plug: fully let out the liquid inside in case that pump needs servicing or will be left unused for a long time.
9. Air Release Valve: to release the air inside to ensure the normal start of pump.
10. Impeller: to play a leading role with its vane forcing liquid rotated and splashed around driven by centrifugal force.