Fire Pump Unit for Home
Find more details here
Production process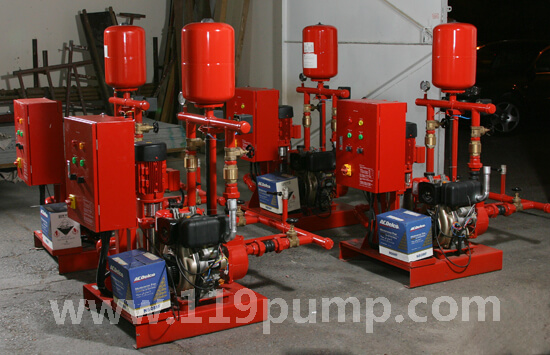 As usual, Fire pump unit for home include Diesel engine pump + Electric motor pump+Jockey pump. Sometime, it just include Electric pump+Jockey pump.
Company location
This pump machine unit is very sutitable for fire fighting or pressure-stablized purpose for house or small building. We make it as customized according to NFPA 20 and GB standard.
The diesel engine is Honda, Changcai, Changfa, Sifang. And we have motor factory, can make motors from 1 kw- 710 kw.